Recorder's Office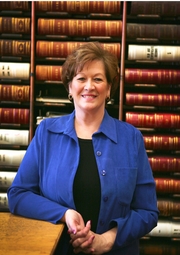 ---
In Indiana, County Recorders are elected for a four-year term by the residents of the county and may serve two consecutive terms. The Tipton County Recorder's Office is dedicated to maintaining and preserving the records of the county. Its duties include recording of any instrument submitted for recording, providing it meets essential requirements, for the following:
Amendments

Assignments

Assumptions

Federal Tax Liens

Hospital Liens

Innkeeper's Liens

Liens

Mechanic's Liens

Memos

Mortgages

Mortgage Modification

Mortgage Partial Release

Mortgage Release

Lien Partial Release

Lien Release

Sewer Lien

Affidavit

Affidavit of Correction

Annex

Assumed Business Name

Assignment of Rents

Bonds

Contracts

Corrected Affidavit

Easement

Environmental Disclosure

Final Decree

Lien Release

Military Discharge

Miscellaneous

Ordinance

Partnership

Plat

Power of Attorney

Revocation of Power of Attorney

Statement of Compliance

Subordination Agreement

Survey

Election of Trustees

Vacating

Deeds and Other Conveyances

Administrator's Deed

Cemetery Deed

Commissioner's Deed

Conservator's Deed

Corrective Deed

Corporate Deed

Executor's Deed

Guardian Deed

Patent Deed

Personal Representative Deed

Quit Claim Deed

Quiet Title Deed

Sheriff's Deed

Tax Deed

Trustee's Deed

Warranty Deed

Any document that is paid for not obscene
OFFICES ARE: CLOSED
Contact Us
Phone:

(765) 675-4614
Office Hours:
Monday Thru Friday 8:00 a.m. - 4:00 p.m.
More Information